Rejuvenate your face with a Platelet Rich Plasma Treatment PRP in Kelowna
PRP Treatment for the Face
Commonly referred to as a Vampire facelift, Platelet Rich Plasma (PRP) injections are a way of enhancing the face using your own blood products, which is why it got the name.
Your blood is extracted and spun in a centrifuge which gets rid of the white and red blood cells and just leaves the platelets.
Platelets are rich in growth factors. We inject these into your face in problem areas like wrinkles around the mouth and crows feet around the eyes. The platelets rejuvenate the elastic and connective tissue properties in the skin so that it softens the face, it erases some of the wrinkles and gives you a more youthful appearance.
Unlike procedures like Botox and fillers, which are quite temporary, the benefits from platelet rich plasma injections in the face can last for 12 to 18 months.
Most people will notice an immediate benefit right after the very first injection.
We recommend three injections of platelet rich plasma approximately 3-4 weeks apart. We inject these using a special technology called U225, which is a gun that uses an air compressor to inject small droplets of PRP at a precise depth. This particular technology makes the procedure relatively painless.
If you'd like to consider some facial rejuvenation using PRP, we'd be happy to have a discussion with you about this technique.
Dr. Pagdin explains the PRP for facial rejuvenation treatment: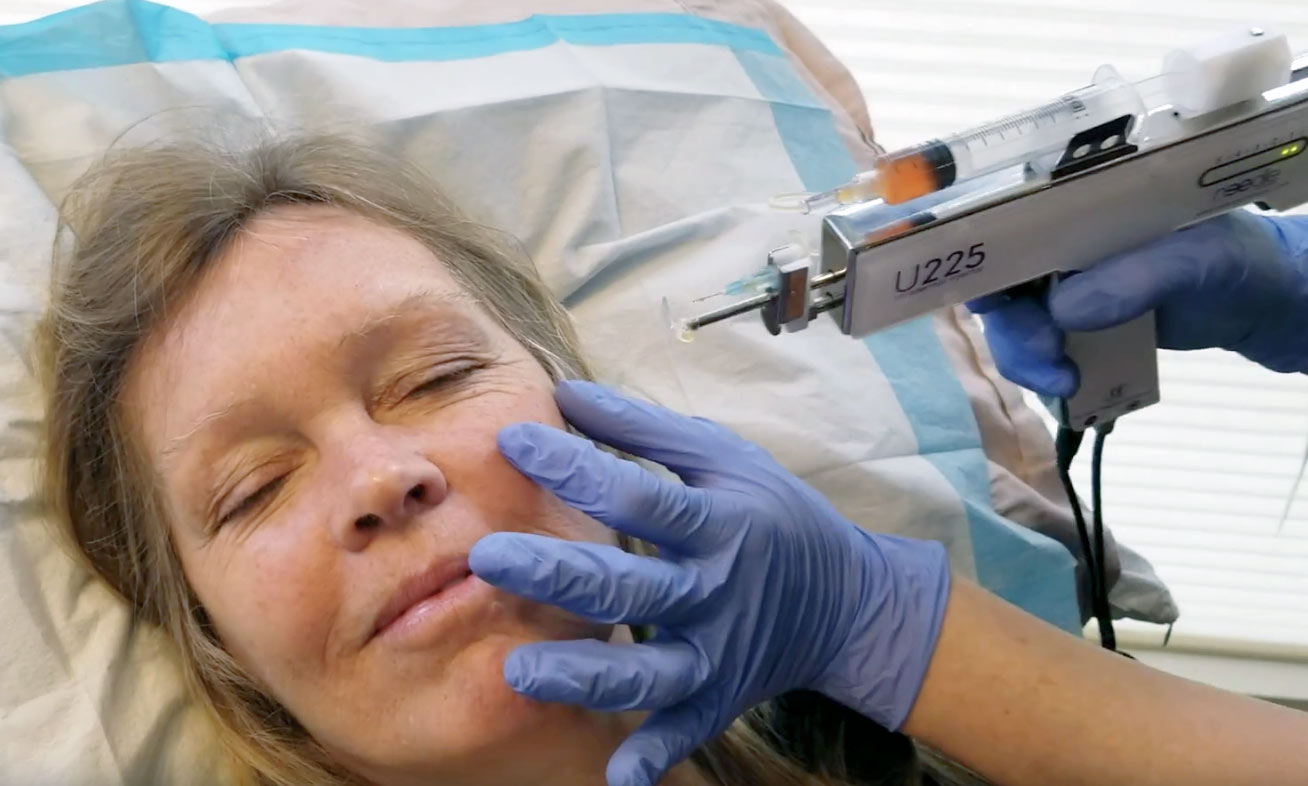 Hear Kevin discuss the results he received after having a PRP treatment for his face:
How does PRP for the face differ from Botox and other filler treatments?
Sandra shares her experience on receiving the PRP Facial treatment at Pagdin Health:
Steve discusses the face rejuvenation treatment he had at Pagdin Health:
We will be happy to set up a 15 minute no-charge consultation for you. This can be either at our Kelowna office or by telephone.
Live as young as possible, staying energetic and youthful without pain or disease.
Let us partner with you in wellness and prevention.