Share, Measure and Improve Your Outcomes
Share, Measure and Improve Your Outcomes
The Benefit of Measuring Your Outcomes
Each of our patients is unique. That's why we are proud to announce a new service which allows patients to share, measure and better understand their unique outcomes following a procedure. We can use those results to ensure each of our patients achieves their own personal goals, while teaching us more about how to achieve better outcomes for all.
You will receive secure emails before and after your day of treatment.
You will then complete short, simple surveys about your current health status from your mobile, tablet or desktop device.
Completed surveys will produce scores, which you and Dr. Pagdin can immediately review and compare against other timepoints along your unique recovery journey.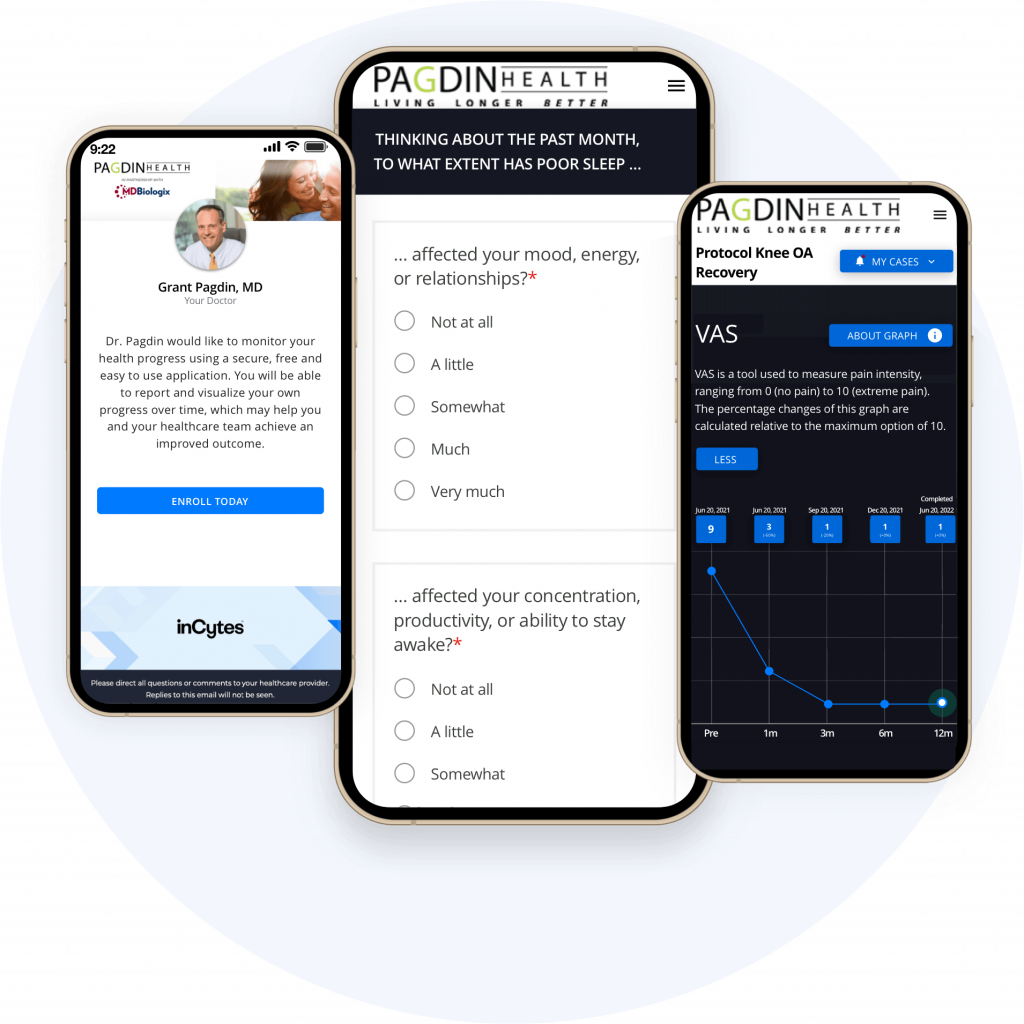 What Do These Results Teach Us?
Better understanding our patients' health allows us to apply to more evidence-based science to their and others' care. Here's what we've learned so far:
Frequently Asked Questions
It takes about 2-3 minutes to register, and then only a couple of minutes to complete each survey.
This service is free for all Pagdin Health patients.
Pagdin Health uses this data to help monitor your progress after a procedure, and to inform more evidence-based decisions for future patients. More details will be provided upon your initial registration and consent form.
Your data will be secure, pseudonymized and stored in encrypted Amazon Web Service servers located in Canada and the U.S.
Access is by invitation only. Once your treatment is scheduled, you will receive an initial enrollment email to your inbox. Please try to open and register before your arrival.
Live as young as possible, staying energetic and youthful without pain or disease.
Let us partner with you in wellness and prevention.