Health Canada's Recent Notice to Stem Cell Clinics
We have recently received notice from Health Canada requiring clinics to obtain a No Objection Letter (NOL) in order to be able to conduct stem cell therapy procedures using the biologic materials: fat and bone marrow.  Every clinic in Canada interested in performing any medical procedures using biologic materials must either obtain a new drug permit or have a registered clinical trial with Health Canada which will provide the necessary NOL.
At this time, we are in the final stages of preparing a Clinical Trial Application for submission to Health Canada requesting approval to conduct research using fat and bone marrow for osteoarthritis. This protocol has already been sent to a research ethics board and approval has been received. What we are waiting for now is a No Objection Letter (NOL) for our research project.
Pagdin Health is committed to being in full compliance with the various regulatory bodies and as such will only offer Platelet-rich Plasma (PRP) treatments at this time.
Learn More About PRP for MSK Pain
We appreciate your understanding.
Stem Cell Therapy Clinical Trial Update
Clinical Trial Application Submitted to Health Canada
Common Questions About Health Canada's Notice
Health Canada's Notice to Stem Cell Clinics
Get added to receive updates on our Research Project:
PRP Treatment for Sports Injuries
AlsPlatelet-rich plasma is particularly good for helping to heal soft tissue injuries, including tendons and ligaments and muscles.
We will use platelet-rich plasma in the shoulder for issues of the rotator cuff. That would involve supraspinatus, infraspinatus or biceps. At the elbow, we deal with golfer's elbow and tennis elbow. At the wrist, carpal tunnel syndrome. In the lower limbs around the knees, the ligaments, including medial collateral ligament and lateral collateral ligament, as well as the patellar tendon. In the ankle, the achilles tendon, in the sole of the foot, the Plantar Fascia.
We have also used platelet-rich plasma quite successfully after surgical repair of a soft tissue. If you've had a biceps tear or a tendon or ligament injury that has been repaired surgically, we can come in with platelet-rich plasma shortly afterwards to help to foster some additional healing.
We have found PRP very helpful for:
Rotator cuff tendons
Golfer's elbow
Tennis elbow
Carpal tunnel
Knee ligament sprains
Ankle ligament sprains
Patellar tendon
Achilles tendon
Plantar Fasciitis
Also Male & Female Enhancement
We also use PRP for acute muscle injuries (10 - 14 days post-injury) and to enhance healing of soft tissues after orthopedic surgery (10 - 14 days post-op).
We do not use PRP for back pain here at Pagdin Health in Kelowna.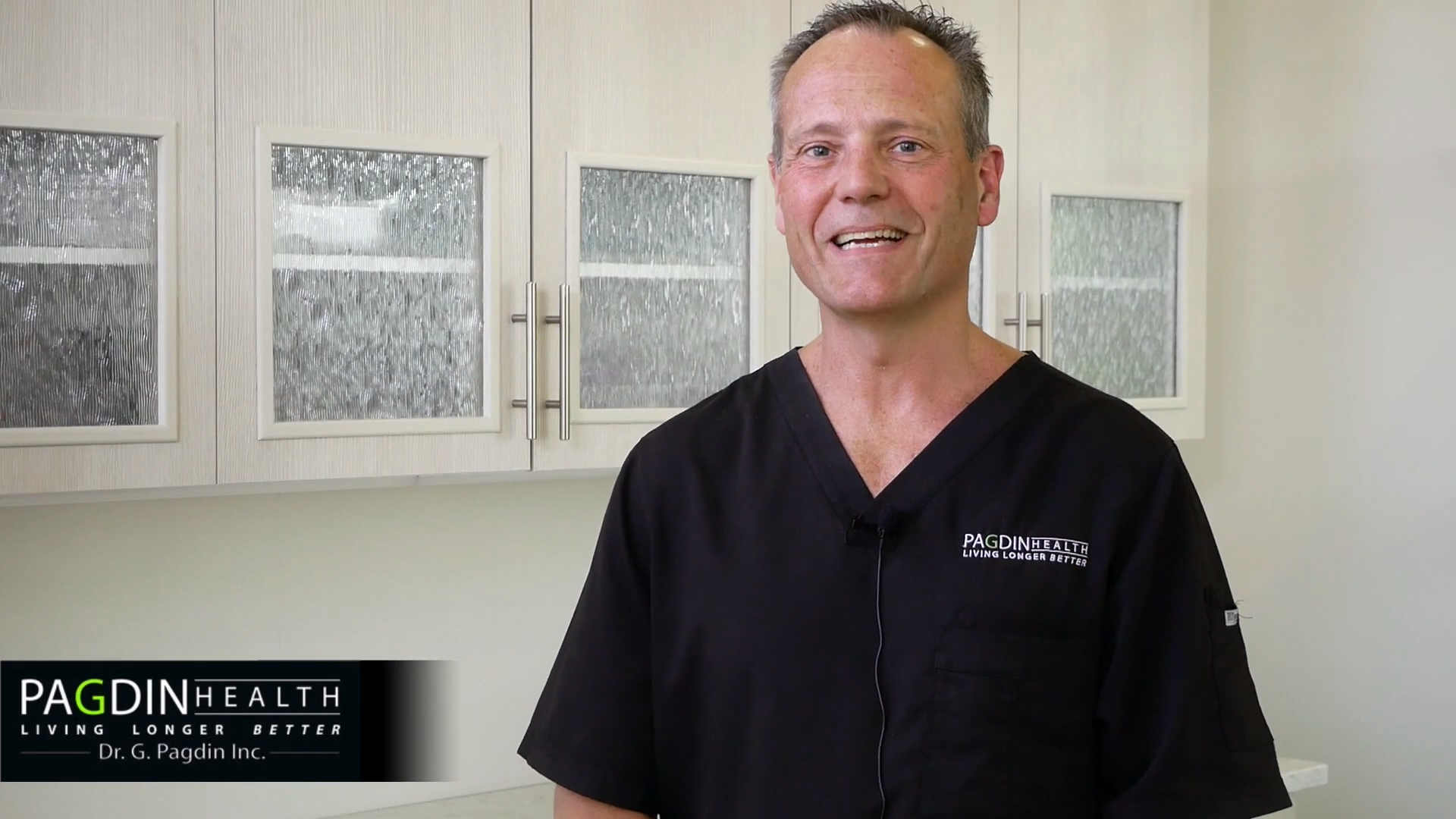 What types of sports injuries can be treated with PRP?
What is involved with a PRP treatment for sports injuries?
Where do you get the platelet-rich plasma for a sports injury treatment?
Live as young as possible, staying energetic and youthful without pain or disease.
Let us partner with you in wellness and prevention.