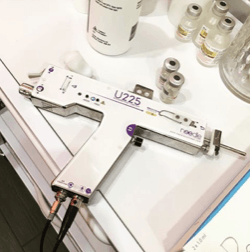 We are excited to announce that the Pagdin Health Clinic has just acquired a new technology for delivering Platelet-Rich Plasma (PRP) directly to hair follicles in a precise fashion. Called the "U225", this leading-edge technology is a huge improvement to the way we deliver PRP. It looks surprisingly like a gun, but in actual fact is a holder for a syringe, activated by an air compressor, delivering a tiny droplet of PRP at a precise depth of 1.5mm below the skin surface with every squeeze of the trigger. The best news is, this treatment is completely painless requiring no anaesthetic!
The protocol we recommend is a series of three treatments of PRP at intervals of 3-4 weeks apart. PRP has been clinically tested for safety and effectiveness in promoting new hair growth in both men and women. (1)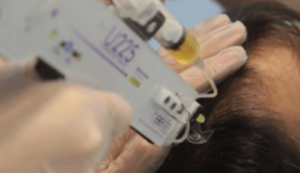 Before and after photos (below) have been provided to us by a clinic in the UK using the U225 system. The series of photos shows hair at baseline, at 3 months, and at 6 months: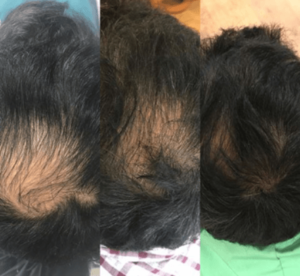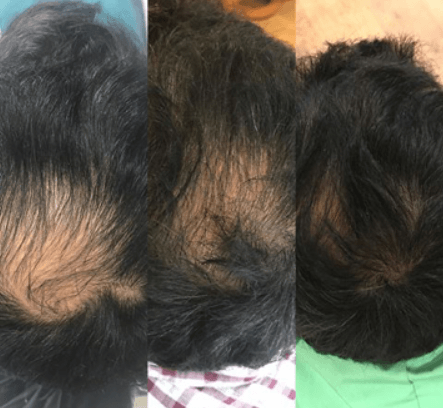 Contact the Pagdin Health Clinic today for a no-obligation discussion about hair loss treatment.
Live as young as possible, staying energetic and youthful without pain or disease.
Let us partner with you in wellness and prevention.